DUBAI, United Arab Emirates, May 16, 2023 – Genesis Middle East & Africa will be premiering its innovative line-up of EV models, for the very first time in the Middle East. The launch will mark the brand's debut towards electrification in the region.
The opulent launch will create a new standard for luxury electric models in the region and will include all three EV models: the GV60, the Electrified G80, and the Electrified GV70.
The Genesis EV models will set a new direction for the brand and will bring positive change to customer's lives.
The models will present a new standard for luxury electric cars with high levels of performance, and cutting-edge technologies while inheriting the Genesis' unique design identity of 'Athletic Elegance' and 'Beauty of White Space' for the exterior and interior, as well as various elements that differentiate high-end EV sedans.
With the importance of the future of the EV era, an electric powertrain that delivers exceptional driving performance along with innovative technology will set the stage for drivers and passengers to interact with their environment in exciting new ways.
Detailed specifications for the EV Models will be announced on 24 May 2023 for the Middle East & Africa region. Genesis customers can discover more by visiting www.genesis.com/ en/.
ENDS
جينيسيس الشرق الأوسط وأفريقيا تستعد لإطلاق طرازات جينيسيس الكهربائية الفاخرة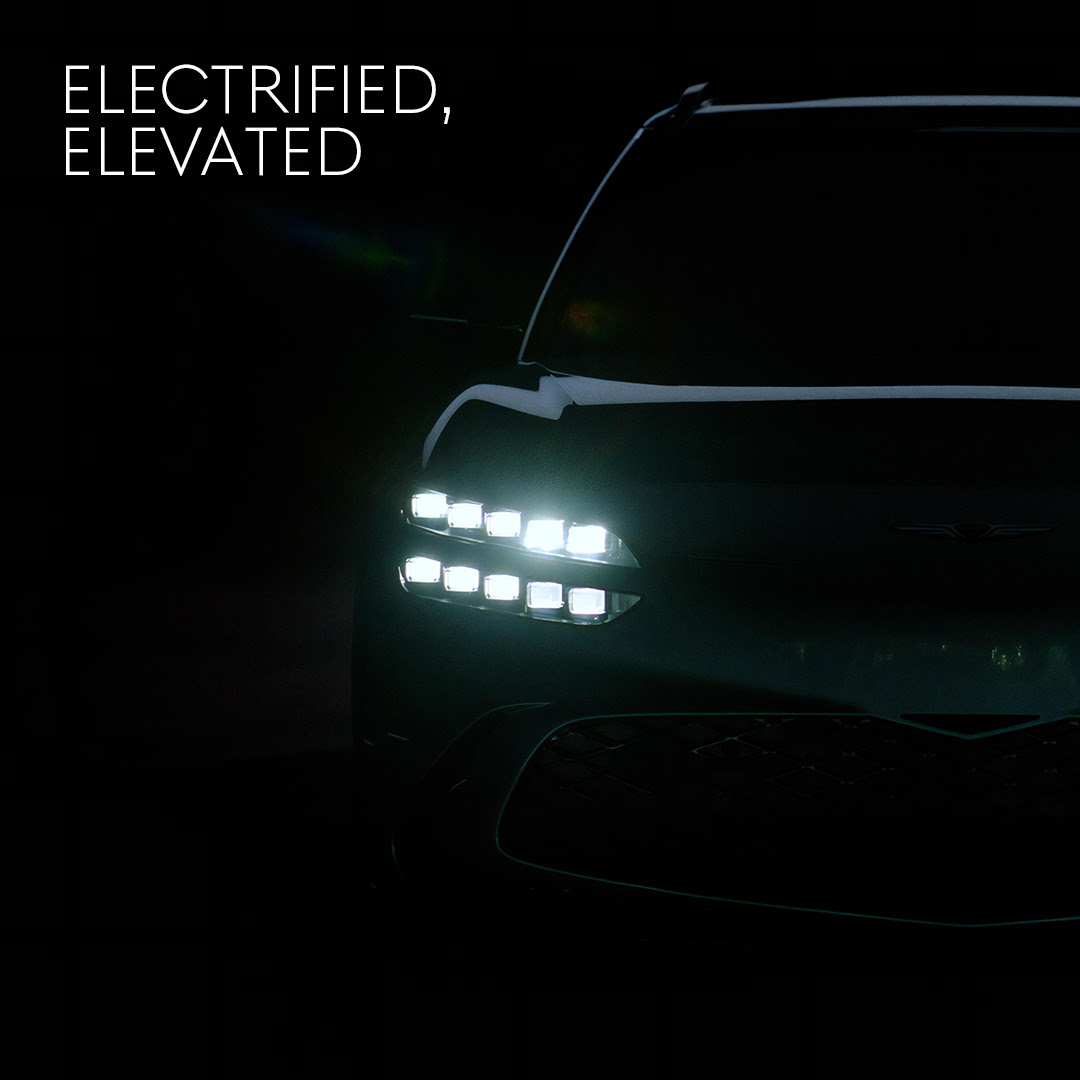 الإمارات العربية المتحدة، دبي، 16 مايو 2023: تعرض جينيسيس الشرق الأوسط وأفريقيا مجموعتها المبتكرة من طرازات السيارات الكهربائية، وذلك لأول مرة في منطقة الشرق الأوسط. ويشكل هذا الإطلاق تأكيداً على توجهات علامة جينيسيس نحو تقديم الطرازات الكهربائية في المنطقة.
ويساهم الإطلاق بوضع معيار جديد للطرازات الكهربائية الفاخرة في المنطقة، حيث يشمل جميع الطرازات الكهربائية الثلاثة: GV60، وElectrified G80، وElectrified GV70.
وتحدد طرازات جينيسيس الكهربائية اتجاهاً جديداً بالنسبة للعلامة الفاخرة، وستحدث تغييراً إيجابياً بالنسبة للعملاء في المنطقة.
تضع هذه الطرازات معياراً جديداً للسيارات الكهربائية الفاخرة التي تتمتع بأعلى مستويات في الأداء والتقنيات المتطورة، في حين تؤكد جينيسيس على هوية التصميم الفريدة التي تجمع ما بين "الأناقة الرياضية" و"beauty of white space" بالنسبة للتصميم الداخلي والخارجي على حد سواء، مع تقديم العناصر التي تميز سيارات السيدان الكهربائية الراقية.
وتأكيداً على أهمية مستقبل السيارات الكهربائية، فإن مجموعة نقل الحركة الكهربائية توفر أداء قيادة استثنائي إلى جانب التكنولوجيا المبتكرة التي تمهد الطريق للسائقين والركاب للتفاعل مع محيطهم بسبل جديدة ومميزة.
سيتم الإعلان عن المواصفات التفصيلية للطرازات الكهربائية في 24 مايو 2023 لمنطقة الشرق الأوسط وأفريقيا. يمكن لعملاء جينيسيس الاطلاع على المزيد من خلال زيارة www.genesis.com/ en/.
انتهى