A Perfect Blend of Timeless Elegance and Contemporary Aesthetics
Dubai, UAE (12 April 2022) - Natuzzi Italia, the world-renowned Italian furniture brand, presents the Campus collection, a stunning range of living, dining, and bedroom furniture designed by Mauro Lipparini.
The collection showcases Natuzzi Italia's unparalleled craftsmanship, attention to detail, and high-quality materials, characterized by a perfect blend of timeless elegance and contemporary aesthetics.
The Campus collection includes a range of furniture pieces such as dining tables, sofas, beds, sideboards, coffee tables, and consoles. The Evergreen design Campus dining table is a perfect combination of contemporary aesthetics and ageless design, while the Campus sofa collection speaks of Apulian inspiration, timeless shapes, and modern language.
One of the unique features of the Campus sofa is its modular system, which allows for each seat to be covered on every side and used separately in different settings. The high-density polyurethane foam and Climalight padding ensure lasting good looks and support, while the suede leather details on the frames of armrests and backrests give a luxurious touch.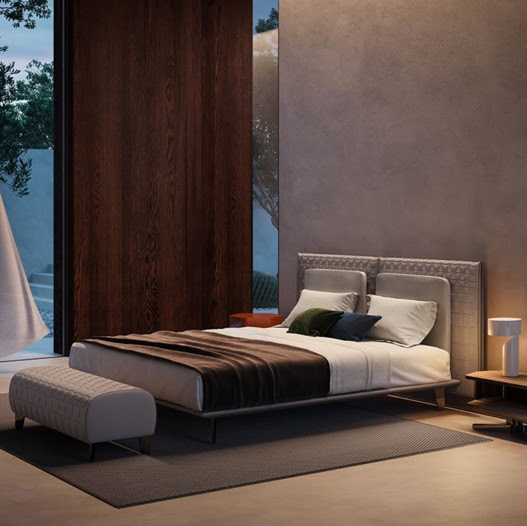 The Campus bed draws on its aesthetic roots in the Campus sofa collection, with its trademark rhythmically intertwining leather straps that exemplify Natuzzi Italia's high-quality craftsmanship and close attention to tailoring details. The circular harmony of the bed makes it an emblematic piece in any bedroom.
The Campus sideboard and coffee tables are characterized by their timeless elegance, which is sure to lend itself perfectly to any living area. The graphic linearity of the backlit cabinet doors is counterpointed by rounded corners, which create a harmonious blend of different styles.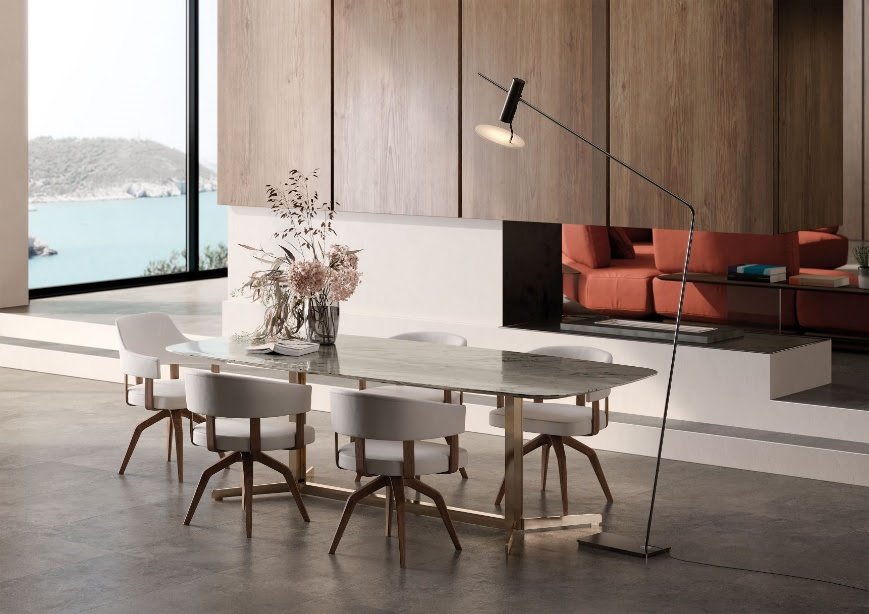 In conclusion, the Campus collection by Natuzzi Italia is a perfect blend of timeless elegance and contemporary aesthetics. With its modular elements, suede leather details, and sophisticated design, the Campus collection is sure to satisfy any functional requirement and lend itself perfectly to any living area.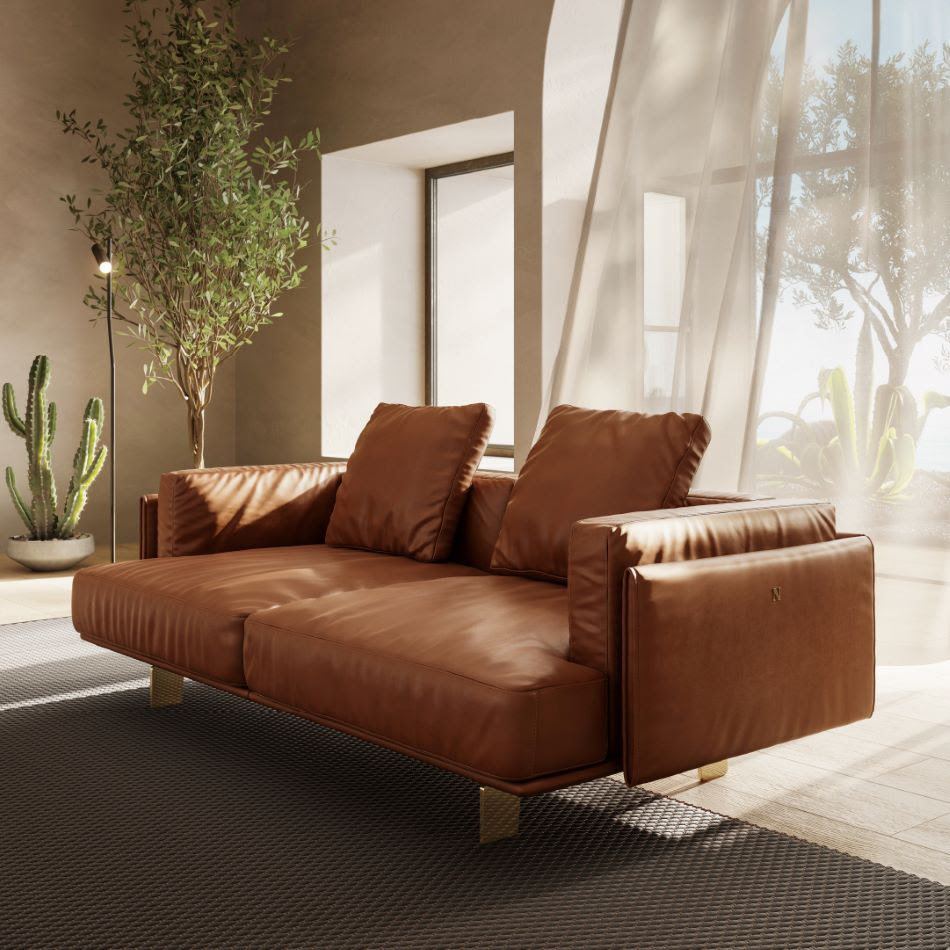 You can avail the best furnishings for your home by visiting the state-of-art Natuzzi Italia showrooms at these locations:
Natuzzi, Sheikh Zayed Road between 2nd and 3rd interchange, Dubai

Natuzzi, near Al Maktoum Bridge, Umm Hurair Road, Dubai

Natuzzi, The Galleria, Abu Dhabi
For more information and details, please visit any Natuzzi showroom located near you in Dubai and Abu Dhabi, visit the website https://westernfurniture.ae/natuzzi-italia/, or call +97143377152, +97143380777 or +97126444048.
اكتشف مجموعة كامبوس من ناتوزي إيطاليا
مزيج مثالي من الأناقة الخالدة والجمال المعاصر
دبي، الإمارات العربية المتحدة (12 أبريل 2022) - تقدم ناتوزي إيطاليا، العلامة التجارية الإيطالية الشهيرة للأثاث، مجموعة كامبوس، وهي مجموعة رائعة من أثاث غرف المعيشة والطعام والنوم مصممة من قبل المصمم ماورو ليباريني.
تعرض هذه المجموعة الفريدة لناتوزي إيطاليا، والتي تتميز بالاهتمام بأدق التفاصيل واستخدام مواد عالية الجودة، مزيجًا من الأناقة الخالدة والجمال المعاصر.
تتضمن مجموعة كامبوس طاولات الطعام مثل "إيفرجرين" ذات الجمال المعاصر والتصميم الخالد، والأرائك والأسرّة والخزائن الجانبية وطاولات القهوة.
واحدة من الميزات الفريدة لأرائك كامبوس هي نظامها المرن الذي يسمح بتغطية كل مقعد من جميع الجوانب واستخدامها بشكل منفصل في إعدادات مختلفة. تضمن الرغوة عالية الكثافة من البولي يوريثان والحشوة المريحة دعمًا دائمًا ومظهرًا جيدًا للأريكة، بينما تعطي تفاصيل الجلد المدبوغ على إطارات المساند الذراعية والظهر لمسة في غاية الفخامة.
يتميز سرير كامبوس بأشرطة جلدية متشابكة وبإيقاع يبرز الحرفية عالية الجودة والاهتمام بأدق التفاصيل، فيما يعبر التناغم الدائري للسرير عن رمزية كامبوس المعاصرة والخالدة في أي غرفة نوم.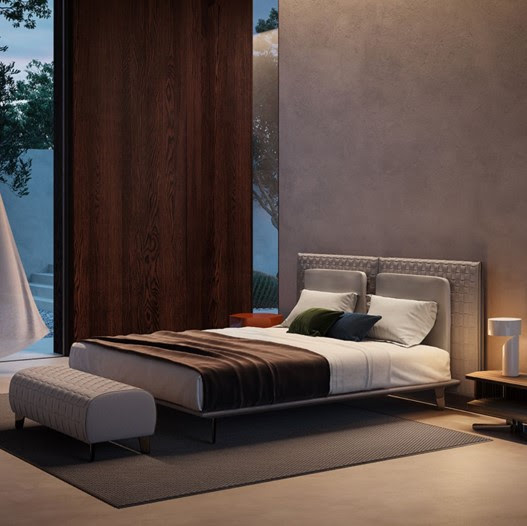 أما الخزائن الجانبية وطاولات الطعام والقهوة في مجموعة كامبوس، فهي في غاية الأناقة وتناسب أي مساحة في غرفة المعيشة.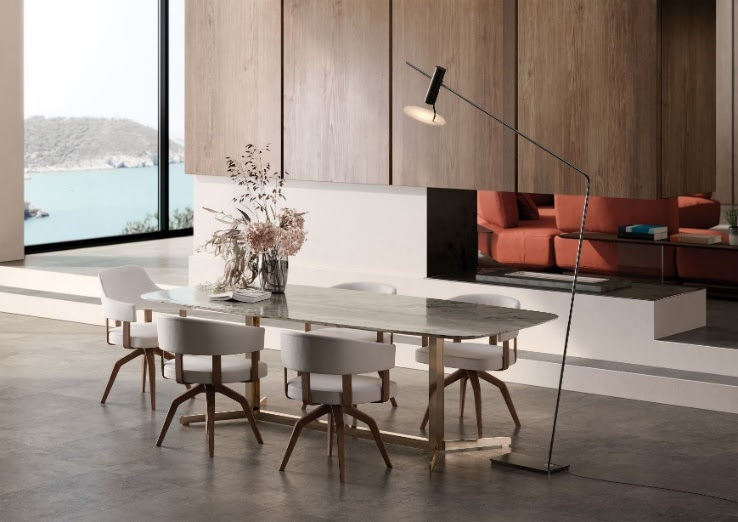 وفي الختام، من المؤكد أن مجموعة كامبوس ستلبي أي متطلبات وظيفية وتناسب تمامًا أي غرفة معيشة، أضف إلى ذلك تميزها بملمسها الجلدي الفاخر وتصميمها المتطور.
تتواجد صالات عرض ناتوزي في الإمارات العربية المتحدة في:
ناتوزي، شارع الشيخ زايد بين التقاطع الثاني والثالث، دبي
ناتوزي، بالقرب من جسر آل مكتوم، طريق أم هرير، دبي
ناتوزي ذا غاليريا، جزيرة المارية، أبو ظبي
للمزيد من المعلومات والتفاصيل تفضل بزيارة أقرب صالة عرض لناتوزي في دبي أو أبوظبي أو تفضل بزيارة موقعنا على الرابط التالي: https://westernfurniture.ae/natuzzi-italia/ أو الاتصال بنا على الأرقام 97143377152، 97143380777، 97126444048.