JA Manafaru' s all-new collaboration with Manta Air will provide a seamless travel experience as guests arrive at their idyllic island paradise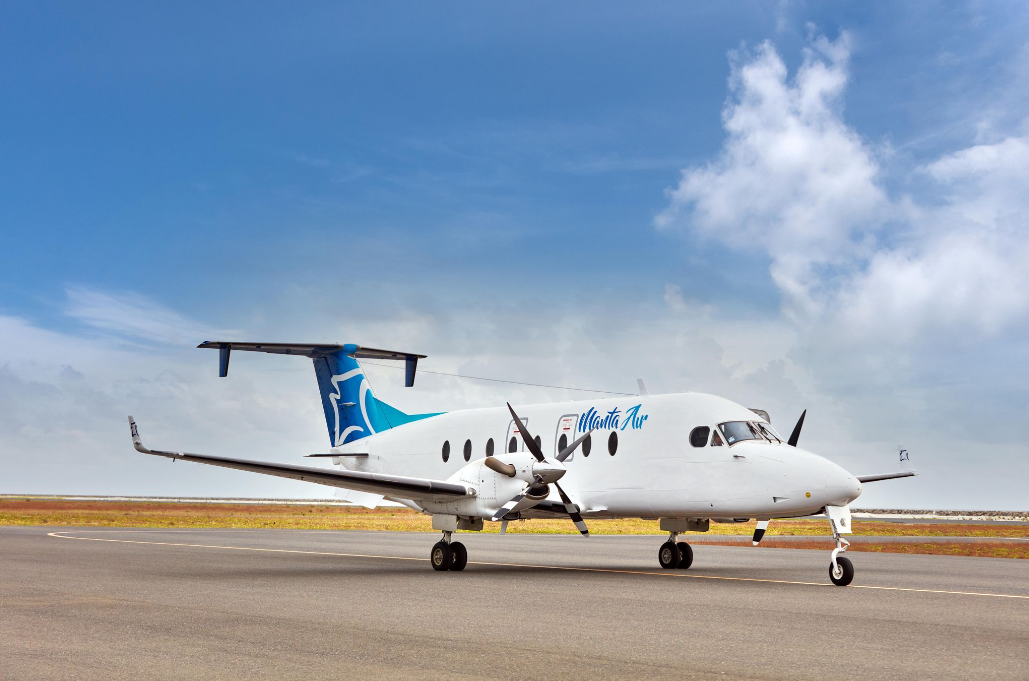 Dubai, 10 October 2022: A brand-new, first-of-its-kind transfer service to the Maldives most northernly atoll's Hoarafushi Domsetic Airport from Velana International Airport has been introduced by the multi-award-winning, five-star, all-inclusive resort JA Manafaru Maldives. On exclusive routing for JA Manafaru, the premium service offers an upgraded transfer experience with a direct scheduled flight to the Atoll. After arriving in Male', guests will embark on the 15-seater plane, where they can relax in their comfortable surrounds fitted with a high ceiling, air-conditioned cabin, a restroom, and all-single seater window seats, providing magnificent, picturesque views of the azure-blue Indian Ocean and islands below.
William-Harley Fleming, Vice President of Operations for JA The Resort and Indian Ocean says: "We constantly strive to raise the standard of our services to deliver the best possible experience to our guests. The launch of a new air charter transfer exclusively agreed with our partner Manta Air, aims to broaden guest's choice with the most comfortable, spacious and streamlined service possible. With inflight refreshments and premium onboard amenities, every need of our guests is addressed as they touch down at Hoarafushi Domestic airport."
Manta Air's newly launched Beechcraft 1900D aircraft is one of the fastest small airplanes for passenger premium transfers and the first of its kind in the Maldives, enabling seamless travel with a reduced journey time. There will be two scheduled flights a day leaving Male'. The journey begins with a 50-minute flight to Hoarafushi Domestic Airport followed by a 10-minute speedboat cruise to JA Manafaru. Whilst waiting for their transfer at Male', guests are welcome to use the dedicated reserved area offered by Manta Air. Situated on the top floor of the domestic terminal and overlooking the ocean, travellers can enjoy complimentary Wi-Fi, South-east Asian cuisine, and light refreshing beverages, along with access to an outdoor terrace.
Positioned at the most Northern tip of the Maldives in the beautiful Haa Alifu Atoll, JA Manafaru offers privacy, space, and distance from other island resorts, idyllically located where the Arabian Sea meets the vast Indian Ocean. The remote location offers unspoilt natural landscapes to explore. The award-winning resort describes this as 'The Real Maldives', allowing guests to discover a pristine natural landscape uninterrupted by an excess of tourists. Fringed with exquisite powder beaches and crystal-clear waters teeming with exotic marine life, the chic enclave features 84 luxurious beachfront and over-water villas and residences, each with their own private pool and, in some cases, two.
With a 5-star rating and TripAdvisor Travellers Choice Award 2022, JA Manafaru is one of the Indian Ocean's most sought-after destination and a popular choice for couples and families.