THE CIRCLE OF HARMONY
Live the Transition
In response to The Circle of Harmony – Live the Transition created by Natuzzi Italia, Marcel Wanders studio presents in his collaboration with the brand, the Eufolia sofa.
It is precisely the micro-living, intended as an opportunity to explore innovative solutions without having to renounce the quality of craftsmanship and design, that inspired the project by Marcel Wanders studio in seeking a different way of thinking about the proportions between objects in the challenge to bring harmony even in "micro" spaces.
Eufolia is a modular seating system which, with its elegant and minimal design, evokes the lightness of one of the most characteristic elements of the Apulian landscape: the olive leaf. An excellent interpreter of contemporary needs, the Dutch studio imagined a compact sofa in which the slightly flared design of the armrests and backrests gives the project a welcoming aesthetic, while responding to the need for multifunctional living areas with limited dimensions. A surprising interpretation of the new suggestions and needs of contemporary living which require a different way of thinking about the proportions between objects.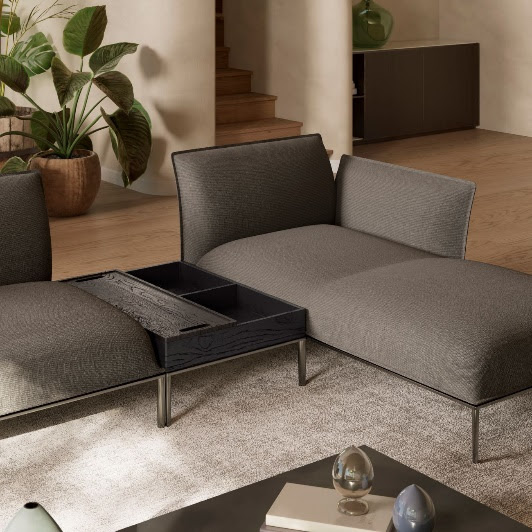 "Like an olive leaf dancing in the wind, the Eufolia Sofa is designed to flow with its surroundings", comments Gabriele Chiave, creative director of the Marcel Wanders studio. "Light, dense and elegantly shaped to bring a breath of freshness into any space. A cocoon of comfort to play, work or love from".
Wanders studio thus confirms its most poetic inspirations, integrating them with the typical characteristics of Natuzzi – comfort, harmony and the Mediterranean lifestyle – and the needs of cosmopolitan and contemporary lifestyles. Compact spaces that define micro-living not as a limitation, but as an opportunity to explore innovative home solutions without having to sacrifice quality and design combined with a distinctive and personal taste.
The Circle of Harmony created by Natuzzi Italia seeks a balance in living in the domestic spaces by adapting them to different functions, facilitating the creation of a "new normal" expressed in the motto Live the Transition. A transition that becomes opportunity and substance, comparison and vision.
Visit any Natuzzi showroom located near you in Dubai and Abu Dhabi, the website https://westernfurniture.ae/natuzzi-italia/, or call +971 4 3377152, +971 4 3380777 or +971 2 6444048
Visit the state-of-art showrooms at these locations:
• Natuzzi, Sheikh Zayed Road between 2nd and 3rd interchange, Dubai
• Natuzzi, near Al Maktoum Bridge, Umm Hurair Road, Dubai
• Natuzzi, The Galleria Al Maryah Island, Abu Dhabi

خبر صفحي
"مجموعة الانسجام" التأقلم مع التغيير
أريكة يوفوليا تنسجم مع المساحات الصغيرة
كأوراق الزيتون التي تتراقص بخفة على أنغام النسيم
استجابةً لمجموعة الانسجام - التأقلم مع التغيير التي أنشأتها ناتوزي إيطاليا ودعت فيها المصممين إلى الانسجام والتأقلم مع التغيير، صمّم استوديو مارسيل واندرز بالتعاون مع ناتوزي أريكة "يوفوليا" Eufolia. فالشقق الصغيرة تستوجب إيجاد فرص لاستكشاف الحلول المبتكرة دون التخلي عن الجودة والحرفية، مما دفع مارسيل واندرز للتفكير بشكل مختلف وتجهيز الشقق بذكاء وتحقيق الانسجام مع المساحات التي تتطلب دقة متناهية.
تتميز أريكة يوفيوليا بالأناقة والبساطة، مستلهمة من خفة ورق الزيتون، أحد عناصر الطبيعة الأكثر تميزًا في منطقة بوليا الإيطالية. للأريكة جمالية ترحيبية تحاكي كرم الضيافة بفضل تعدد وظائفها وتحريكها بما يناسب الغرفة ويلبي الاحتياجات الجديدة للحياة العصرية التي تتطلب طريقة مختلفة في التفكير.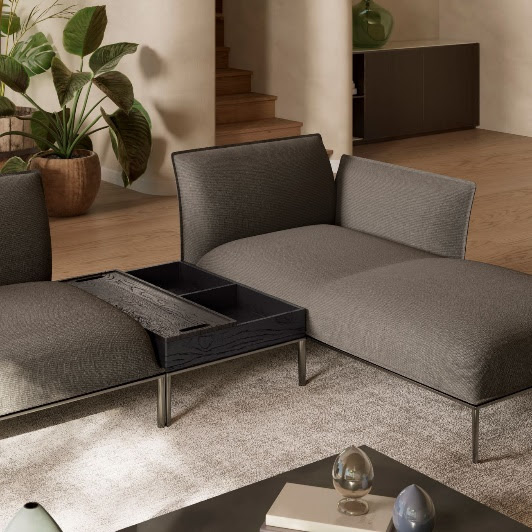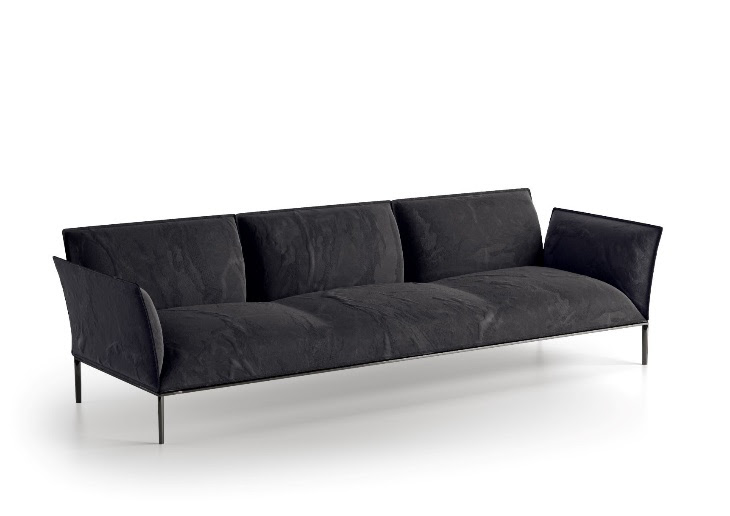 "إنها مثل ورق الزيتون الذي يتراقص على أنغام النسيم، صُممت أريكة Eufolia لتتلاءم مع محيطها" ، هكذا علق جابريال شياف، المدير الإبداعي لاستوديو مارسيل واندرز. "أريكة خفيفة وكثيفة في شكل أنيق، تضفي النضارة والانتعاش على أي مساحة."
يُظهر استوديو مارسيل واندرز إلهاماته الشعرية من جديد ويمزجها مع خصائص ناتوزي إيطاليا التي تدعو إلى الراحة والانسجام وعيش نمط حياة البحر الأبيض المتوسط، ملبية أنماط الحياة العالمية المعاصرة.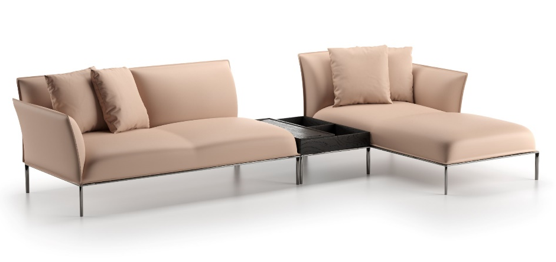 وتعتبر ناتوزي إيطاليا أن المساحات الصغيرة لا يجب التوقف عندها والتقيد بها، بل اعتبارها فرصة لاستكشاف حلول منزلية مبتكرة دون الحاجة إلى التضحية بالجودة والتصميم، مع الاقتران بذوق مميز وشخصي للغاية.
تسعى مجموعة الانسجام التي أنشأتها ناتوزي إيطاليا إلى تحقيق التوازن في العيش في المساحات المنزلية والتكيف مع وظائف متعددة ومختلفة، مما يسهل إنشاء "وضع طبيعي جديد" الذي عبّر عنه شعار ناتوزي إيطاليا ضمن سلسلة مجموعة الانسجام وهو "التأقلم مع التغيير".
صالات عرض ناتوزي في الإمارات العربية المتحدة:
ناتوزي، شارع الشيخ زايد بين التقاطع الثاني والثالث، دبي
ناتوزي، بالقرب من جسر آل مكتوم، طريق أم هرير، دبي
ناتوزي غاليريا، جزيرة المارية، أبو ظبي
للمزيد من المعلومات والتفاصيل تفضل بزيارة أقرب صالة عرض لناتوزي في دبي أو أبوظبي أو قم بزيارة موقعنا على الرابط التالي: https://westernfurniture.ae/natuzzi-italia/, أو الاتصال بنا على الأرقام 97143377152، 97143380777، 97126444048 .