The luxury hotel marks a remarkable win in the 'Best Boutique Hotel' category at the most prestigious hospitality and tourism award in the world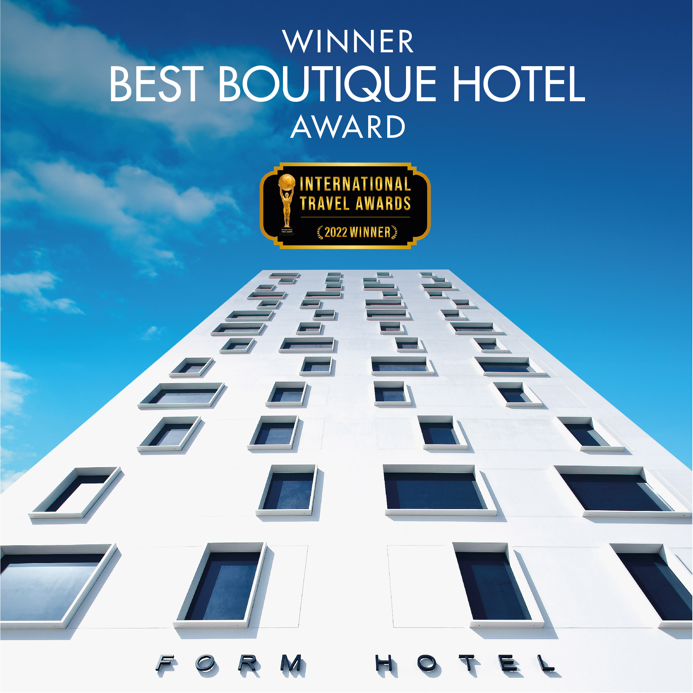 Dubai UAE August 2022: FORM Hotel, the 136-room boutique luxury hotel and the only Design Hotels property in the Middle East, has been crowned as the 'Best Boutique Hotel in Dubai 2022' by the most acclaimed International Travel Awards 2022. The award-winning hotel has been rewarded for showcasing itself as a brilliant representative of exemplary services in the Global tourism industry.
The International Travel Awards recognizes and reward excellent performers in the Travel & Tourism industry such as Hotels, Resorts, Tourism Boards, Travel Companies, Attractions & etc. The jury evaluation comprises the organising committee of International Travel Awards and Tourism industry professionals around the world.
Commenting on the path-breaking win, Houssam Mansour, General Manager of FORM Hotel, says, "We are delighted to be recognized as the Best Boutique Hotel and extend our heartfelt gratitude to the International Travel Awards 2022. This recognition is an affirmation of our contributions, commitment and dedication to offering guests relentless service and exceptional amenities. We continue to strive to promote teamwork in ensuring smooth functioning and keep our valued guests satisfied".
FORM Hotel has earned top nominations in different categories of the world-renowned travel awards. The hotel looks forward to many more wins in the future.