G80 ranked top of its segment in initial quality

G80 improves from 2nd place in segment in 2020 to 1st in 2021 study
Dubai, United Arab Emirates – September 12, 2021 – Today, Genesis G80 was named Best Upper Midsize Premium Car in the J.D. Power 2021 Initial Quality Study. This ranking marks an improvement for the model, having been ranked second in its segment in the prior 2020 study.
"At Genesis, we put the customer at the core of everything we do," said Tedros Mengiste, Executive Director of Sales Operations at Genesis Motor America. "We design and engineer our products with the utmost care for how they will suit the needs of our customers' lifestyles. We are pleased that consumers surveyed in the United States continue to respond positively to the exceptional quality and craftsmanship of our latest models, including the all-new 2021 Genesis G80."
G80 is at the core of the Genesis sedan lineup and offers a perfect balance of comfort and refined performance.
The annual study ranks auto manufacturers and their products by problems per one hundred vehicles (PP100). The brand and car with the lowest level of problems wins the respective category.
Genesis was ranked first in initial quality among premium brands from 2017 – 2020, and continued its strong performance in 2021, ranking second.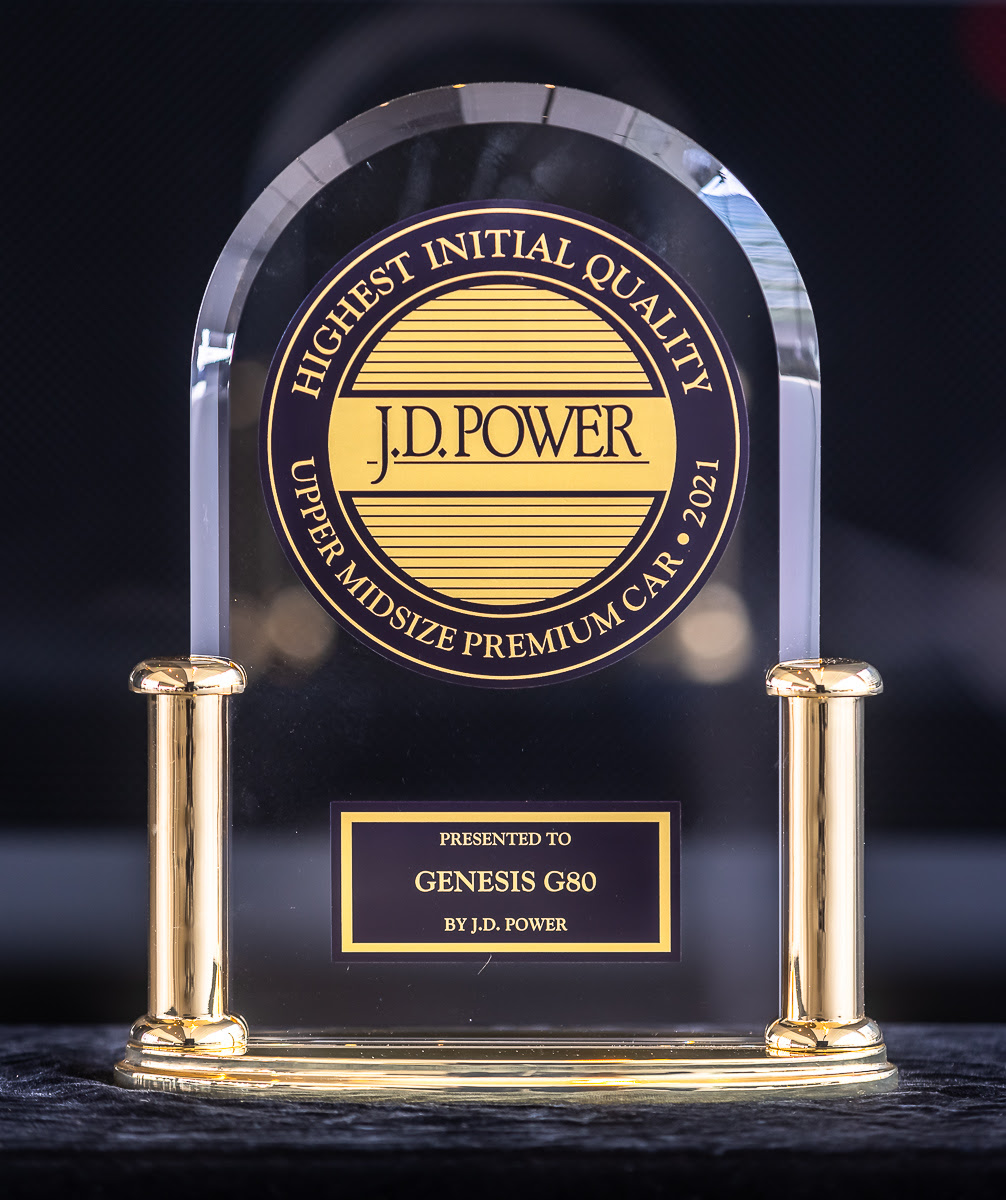 جينيسيس G80 تحصد جائزة أفضل سيارة متوسطة الحجم من "جي دي باور 2021"
فازت سيارة

G80

الفاخرة بالمرتبة الأولى كأفضل سيارة في فئتها، في دراسة الجودة الأولية "جي دي باور 2021."

تقدمت سيارة

G80

هذا العام بحصولها على المركز الأول بعد حلولها في المركز الثاني في نفس الجائزة في عام 2020.
دبي، الإمارات العربية المتحدة، 12 سبتمبر :2021 حصدت سيارة جينيسيس G80 اليوم جائزة أفضل سيارة فاخرة متوسطة الحجم في دراسة الجودة الأولية "جي دي باور- J.D. Power"لعام 2021. فيما يعد تقدما لهذه السيارة هذا العام بتربعها على المركز الأول بعد حلولها في المركز الثاني في نفس الجائزة في عام 2020.
وبهذه المناسبة قال تيدروس مينجيستي، المدير التنفيذي لعمليات المبيعات في جينيسيس موتور أمريكا: "تضع جينيسيس العميل كأولوية في كل ما تقوم به، ولذا نصمم منتجاتنا ونهندسها بعناية فائقة لضمان ملاءمتها لاحتياجات مختلف أنماط حياة عملائنا. ويسعدنا للغاية أن المستهلكين الذين شملهم الاستطلاع في الولايات المتحدة قد عبروا بشكل إيجابي عن الجودة الاستثنائية والحرفية العالية لسيارة جينيسيس G80 2021 الجديدة كليًا والتي تعد من أحدث موديلاتنا".
وتقع G80 في قلب مجموعة جينيسيس من سيارات السيدان، حيث صممت لتوفر توازنًا مثاليًا بين الراحة والأداء الراقي.
وتقيم دراسة جي دي باور السنوية السيارات على مقياس يحسب عدد المشاكل المسجلة لكل 100 سيارة، ويرمز لها بـ PP100، وتفوز العلامة التجارية والسيارة ذات أدنى مستوى من المشاكل في فئتها.
واحتلت جينيسيس المرتبة الأولى في الجودة الأولية بين العلامات التجارية المتميزة في الفترة من 2017 - 2020، واستمرت في أدائها القوي في عام 2021، لتحتل المرتبة الثانية.
انتهى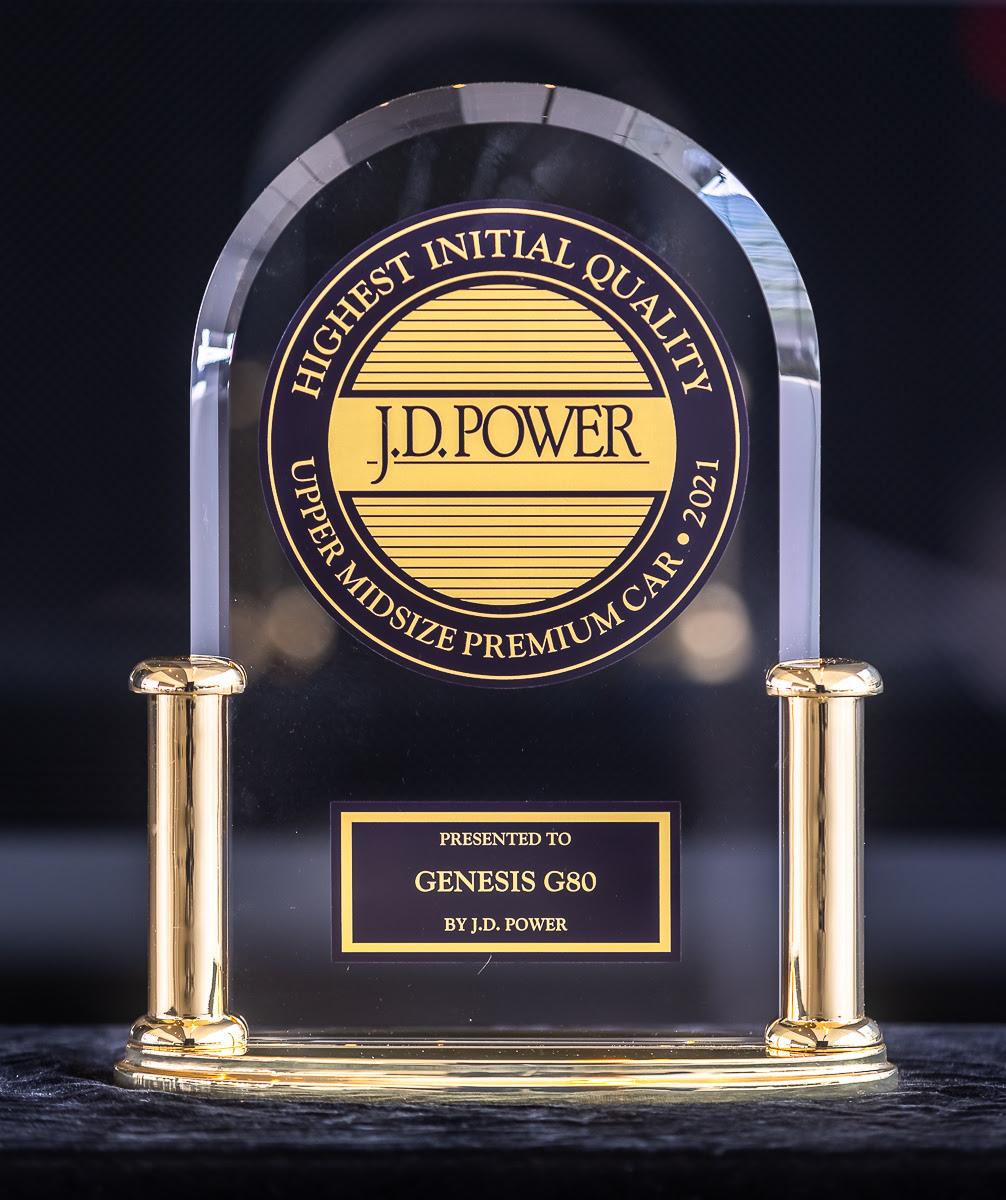 ​