The biggest country in South America, Brazil is known for its natural beauty, bright colors and friendly people. Regardless if you prefer adventure, historical travel or relaxing by the beach, Brazil has everything you need to have unforgettable vacations. There is so much diversity that you could spend a lifetime just traveling within the country, and wouldn't get bored. That is why here we will help you decide where your first brazilian destination will be.
1. São Miguel dos Milagres (Maceió)
If relaxation is what you are seeking São Miguel dos Milagres is the perfect location. The beach is quiet and not packed with people. It offers kilometers of a beautiful emerald sea view, shade provided by coconut palms and natural swimming pools. Most of the hotels are by seaside, and among many options
Pousada do Caju
is the one that stands out the most.
2. Surf Lessons at Porto de Galinhas (Ipojuca)
Commonly known as the place to go when you are a lover of nautical sports, Porto de Galinhas offers great options. Regardless if you prefer surfing, water skiing, wakeboarding or jet-skiing, this destination is a must. And if you never practice any of these sports before, not to worry, there are lessons for you there. Surfing lessons for example, take approximately 1h30m and the professionals provide all the equipment you need to have a great experience.
3. Réveillon at Copacabana (Rio de Janeiro)
New year's eve at Copacabana beach is one of the most popular Brazilian parties. The attraction that everybody looks forward is the firework show at midnight, that are launched from several barges in the ocean. Usually people just stand on the sand and enjoy the party, but there are also hotel rooms or apartments by seaside that you can rent if you plan in advance. The firework show lasts for about 15 minutes, but the party lasts all night long, so go prepared to have an amazing time.
4. Aquário Encantado (Nobres)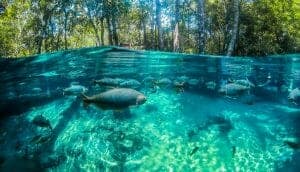 Translated as "enchanted aquarium", the tourists say that seems it is enchanted indeed. Located within the woods, you can get there by a 400m easy hike, which takes less than 10 minutes. The aquarium is a 90m² natural pool where you can snorkel among fishes like the dourados and piraputangas. A good place to stay is
Pousada Reino Encantado
, a very cozy place, that has a natural feeling to it.
5. Scuba Diving (Fernando de Noronha)
Fernando de Noronha is a beautiful archipelago, where you can enjoy the turquoise waters at its best. The waters are so clear that you can see trough about 50m ahead, and that is what makes this place, one of the best locations in the world to scuba dive. The
Atlantis Divers
are operating in Noronha since 1993, and offers great variety of scuba diving courses, even if this is your first experience or if you are a divemaster already. However, the length of your expedition will depend on your level of expertise. Beginners will dive for about 30 minutes, and certified divers can stay underwater up to 50 minutes, depending on the gas consumption of the diver.
6. Stand Up Paddle (Búzios)
Búzios got famous in the 60's after a visit from Brigitte Bardot, and is one of the most well-known places to go when in Brazil. The waters are spectacular and super peaceful, and that is why it is a great location to do stand up paddle.
Buziostour
offers classes that will make you feel really comfortable and safe practicing the sport. The classes are 20mins of theoretical knowledge and warm up, and an hour of practical class. The only thing you need to do is go there, schedule a time to get your class done, and have tons of fun.
7. Hike to Pedra Furada (Jericoacoara)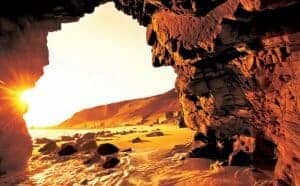 Pedra Furada, translated as holed stone, is a rock formation that stars the postcards of Jericoacoara. Getting there is extremely easy, is a 30 minute hike from Jericoacoara beach. The best time to visit is in July, because the sun sets in the other side of the stone's "hole", providing a nature's spectacle to those seeing it.
8. Backpacking at Serra do Divisor (Cruzeiro do Sul)
This destination is for those seeking adventure. At the border of Brazil and Peru, within the Amazon Forest, you can find a National Park known as Serra do Divisor, it has 843 thousand hectares and is the home of approximately 73 villages, several of them being of indigenous people. The main attractions of the park are the waterfalls of outstanding beauty. Every nature lover will be amazed by its greatness. Getting there is a little tricky, but is totally worth it. It will take you two days of a boat ride, and a lot of hiking once you are there.
9. Fun at the Resort (Maragogi)
Maragogi is a city situated north at the state of Alagoas, with over 20 km of great ocean landscape. The best way to enjoy the experience is to stay at
Salinas Maragogi
an all-inclusive resort that offers a great deal of fun activities and luxury spa features that will make you never want to leave.
10. Poço Encantado (Itaetê)
The caves with water wells are amazing to see. The best time to visit is during the fall and winter, at this times of year an unique phenomenon happens, sun rays penetrates the wells making the water even more clear and beautiful than already is. The depth of the wells can vary between 20 to 61 meters, and you can see clearly everything there is at the bottom. But be aware that this is a very busy location, so you can stay only up to 15 minutes at each cave.
11. Praia da Costa (Vila Velha)
The beach has a great infrastructure and is ready to welcome tourists all year long. Is a great option for those who feel like going to a beautiful beach during the day, and like to have fun at bars or clubs at night.
12. Dance Forró (Itaúnas)
Besides having amazing beaches, Itaúnas is known as a great destination for forró lovers. Forró is a typical dance style of the Brazilian northeast, and has in Itaúnas a great national festival on its behalf.
National Festival of Forró
happens during holiday seasons as Christmas and New Year's Eve and starts every night at 23h, and goes on all night long.
13. Fervedouros da Ceiça (Mateiros)
Located 25km away from the city center, Fervedouro do Ceiça is the most famous attraction in Mateiros. It is a well of clear blue water, where a natural phenomenon called "ressurgencia" happens, making impossible for anyone to drown there, even if you try, the pressure pulls you up and makes you float. It is important to keep in mind that only six people at a time are allowed inside the Fervedouro, and only for 20 minutes per group.
14. Cachoeira Vale das Borboletas (São Thomé das Letras)
Only 3,1km away from São Thomé das Letras you can find this amazing waterfall. On the top corner of the waterfall there is a valley with many streams and falls, and in determined times of year many butterflies are seen in the location, making it even more beautiful to see.
15. Lençóis Maranhenses (Barreirinhas)
The scenery is dominated by sand, dunes and lagoons, and when you get there, it feels like you reached paradise. The best time of year to visit is July, after the rainy season ends, so you can see the national park at its best.
Brazil Planet Turismo
has a great 3 days and 2 nights tour, that can be customized to best fit your needs. It leaves São Luiz, the state capital, and takes you to Barreirinhas in a acclimatized vehicle with a driver.
16. Maracanã Tour (Rio de Janeiro)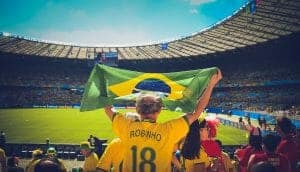 Brazil is known as the country of soccer, and Maracanã is one of its greatest stadiums. The tour tickets can be bought at the stadium from 9h00 to 17h00 every day, and you can stay as long as you want there, but usually the length of the tour is about 1 hour. This is a tour every sports fanatic will love.
17. Canoeing in the Mangroves (Porto de Galinhas)
Porto de Galinhas has many tour options, and one of the best is to explore the mangroves. In the mangroves boats with motor are not allowed, so canoeing is a great way to sightsee the location. With over 60km of extension, it provides the tourist a nice and fun exercise. You can rent the canoe at Porto de Galinhas and enjoy the ride for as long as you want.
18. Quadricycle Riding (Aparados da Serra)
At Aparados da Serra you can find great canyons and an amazing ecotourism experience. If adventure is what you are looking for, here is the place to go. You can choose between a great variety of activities such as quadricycle riding, abseiling and hiking. Staying at
Pedra Afiada Refúgio Ecológico
is a great way to explore the location, they have a hotel, restaurant and the adventure center that has all the activities listed above.
19. Cristo Redentor (Rio de Janeiro)
http://portal.iphan.gov.br/uploads/ckfinder/images/Diversas/RJ_Rio_de_Janeiro/52_Rio_de_Janeiro_RJ_Cristo_Redentor_Foto_Acervo_Iphan.jpg
At the Corcovado Hill you can find Rio de Janeiro's most famous tourists spot. The Cristo Redentor statue was developed by the engineer Heitor da Silva Costa and it took 5 years to be completed. The best way to get to the top of the hill is by train. It operates from Monday to Sunday, from 8h00 to 19h00 and the train ride takes about 20 minutes. You can find more information at
Trem do Corcovado
.
20. Farol das Conchas (Ilha do Mel)
The 1872's lighthouse is no longer available to internal visitation, but it is totally worth the effort to take the 150 steps and all the ramps to get to the top of the hill. There you can see Ilha do Mel entirely. The walk can take from 30 minutes to 1 hour.
21. Cataratas do Iguaçu (Foz do Iguaçu)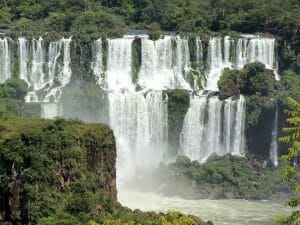 Designated by UNESCO as one of the world's natural heritage sites, the huge waterfalls can amaze anybody. There are many activities options within the national park, you can choose between a helicopter flight, hiking, boat riding or taking a double deck articulated bus that shows you the whole place. Either way, you will have a great time there. You can find more information about the activity you choose at
Cataratas do Iguaçu
The national park opens daily from 9h00 to 17h00 and you can stay there as long as you want.
22. Pantanal (Cuiabá)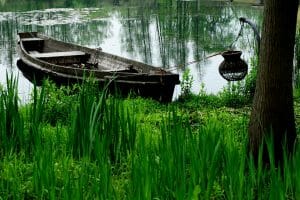 Pantanal is a 250,000 square meters of wetland area that is constituted mainly of flooded savannahs.
Pantanal Nature
offers many tour options, the most popular are the one day safari, or a 5 days and 4 nights dynamic trip. Both options are amazing.
23. Pão de Açúcar (Rio de Janeiro)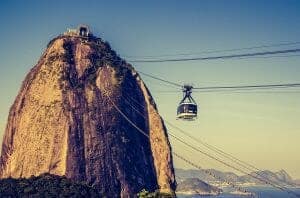 Translated as the "Sugar Loaf", this mountain stands 135 meters above the sea, and is the best sightseeing attraction in Rio. The cable cars leave every 20 minutes, and the ride takes up to 10 minutes. It opens at 8h ad closes at 19h50. All the information regarding the attraction can be found at Bondinho.
24. Praia da Lagoa Cortada (Balneário Gaivota)
Balneário Gaivota is a city that embraces 31 beaches, and one of them is Praia da Lagoa Cortada, the beach is located between the sea and a lagoon, so you can get best of both worlds. It provides an excellent relaxation environment that makes every day extra special. A great place to stay that has amazing service is
Hotel Bella Torres
.
25. State Touristic Site PETAR (Iporanga)
PETAR is a state park with over 350 caves, dozens of waterfalls, hikes and archeological sites to visit. There you can stay at
Pousada da Diva
, that is located within the park. When visiting PETAR the use of safety equipment such as lanterns and helmets is mandatory. This is an amazing travel option if you are a nature lover.
26. National Park Chapada dos Veadeiros (Alto Paraíso de Goiás)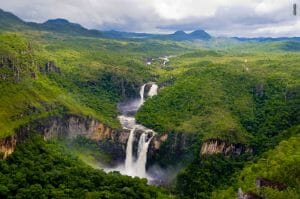 Designated by UNESCO as one of the world's natural heritage sites, the National park Chapada dos Veadeiros has today 625.000 hectares and provides an awesome experience for those visiting it. The park has canyons, wells, rivers and hikes, and is a first pick for the ones that love to get in touch with nature. The park is open to public visitation from Tuesday to Sunday, between 8h and 18h. The best way to enjoy everything Chapada dos Veadeiros has to offer is to stay at
Recanto da Grande Paz
, and rent a car to visit all the locations.
27. Camping at Cascata Eco Parque (Capitólio)
If you like camping, there is no better place to do it than Cascata Eco Parque, if you don't, not to worry, they also have cabins in site for the ones that want to be a bit more comfortable during vacations. The park offers beautiful locations to visit, they have waterfalls, natural pools and canyons of exuberant beauty there. All the hiking trails within the property are super easy, so kids are also welcome. To get in touch with them for more information, the better way to do it is by their
Facebook Page
.
28. Boat Tour (Arraial do Cabo)
Arraial do Cabo is known for its white sand and stunning beaches. The best way to visit every location is to take a boat tour. The boats leave every morning from Praia dos Anjos and the tours lasts usually around 4 hours, the boats will stop at every beach and the guide will explain everything you need to know about the locations. A great company that offers this service is
Passeio de Barco em Arraial
.
29. Gruta da Lagoa Azul (Chapada dos Guimarães)
After a 4 km hike all the fatigue seems to go away when you reach this cave. Gruta da Lagoa Azul is definitely the best place to visit when in Chapada dos Guimarães. You can visit the location every day between 8h and 13h, and the only way to get there is with a guide.
Felipe Desiderio
is a great professional that can help you get there safely and have an amazing time.
30. Hidrelétrica de Xingó (Canidé de São Francisco)
This monumental hydroelectric dam not only has its production value, but is also a great place to visit. It has 65 km of extent and the reddish and gray granite rocks have a beautiful color contrast with the green waters. The only way to visit is by car with a guide, and you can't go in latest than 16h30 mins. A nice and cozy place to stay is
Hotel Aconchego do Velho Chico
.
31. Arabian Camel Tour (Eztremoz)
Eztremoz has amazing beaches and dunes, which makes it the perfect place to explore, but at this tour, with a different twist. You can take the tour riding an arabian camel, and it is assuredly something great to try.
Dromedunas
is the company responsible for this tour, they have great service and provide you the best experience. You can choose between the 15 or 30 minutes ride, and the service is available between 9h to 17h.
32. Pelourinho (Salvador)
Pelourinho is located within the historical center of Salvador, and has over 800 mansions from the 17th and 18th centuries, all of them super colorful and amazing to look at. The best way to enjoy the tour is to have a guide with you, you can find them walking around the neighborhood with identification, and the tour can take up to 1hour or more if you wish.
33. Carnival at Sapucaí (Rio de Janeiro)
Brazil is known for its natural beauty, but also for hosting incredible parties, how amazing would be to visit Brazil and enjoy carnival? The 2018 party will happen from February 22 to February 27 and March 4. You can already purchase your parade tickets at
Rio Services Carnival
and be ready to party.
34. Teatro Municipal (São Paulo)
A building with outstanding beauty. If you are a fan of arts this is the best tour you can get. The guided tours happen from Tuesdays to Fridays at 11h, 15h and 17h; and Saturdays and holidays at 11h, 12h, 14h and 15h, and all of the tours last for about 1 hour. Visit
Fundação Theatro Municipal de São Paulo
for more information.
35. Vale da Lua (São Jorge)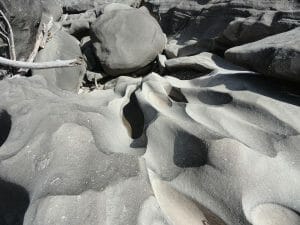 Visiting this attraction will make you feel like you are in the space, Valley of the Moon is the most searched for attraction at Alto Paraíso de Goiás, these rock formations were carved by the strength of water over 600 million years ago. Is a must see if you are in Brazil. To get there take an easy 2km hike, that will take less than 1 hour , and you can be there for as long as you want.
36. Botanical Garden (Curitiba)
The botanical garden of Curitiba was founded in 1991 and since then it is on the city's postcards. During summer visitation hours are from 6h to 20h, and during winter from 6h to 19h 30 mins. You can go there prepared to stay the whole day, have a picnic at the location seems like a wonderful idea.
37. Poço das Antas (Rio de Janeiro)
Aren't these monkeys delightful to see? If you think so visit Poço das Antas during your next vacation, is just 1.5 hour away from Rio de Janeiro and there you can see these amazing animals at their natural habitat, walk within the Atlantic Forest and have an incredible time! The visit can last up to 4 hours, so pack a snack when going there. For more information visit
Associação Mico-Leão-Dourado
.
38. Abseiling at Abismo Anhumas (Bonito)
Bonito offers great options for ecotourism, and floating at Abismo Anhumas is a great choice to enjoy this beautiful place. The only way to get in and out of the Abismo Anhumas is to rappel. Be enchanted by its magical beauty! The entire tour takes up to 5 hours of pure joy and fun. You can purchase your tickets at
Bonitour
.
39. Praia de Copacabana (Rio de Janeiro)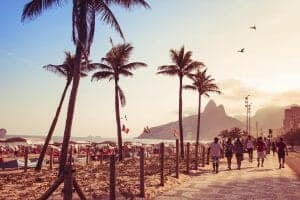 Want to go to a beautiful beach and enjoy everything the city has to offer? The most famous beach in Rio can provide a great time for anyone, regardless of what you are searching for, Copacabana has it all. A great place to stay is
JW Marriott Hotel
.
40. Paragliding (Atibaia)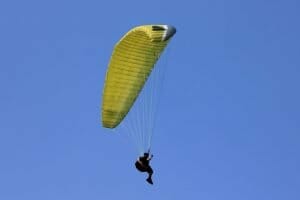 If you like adventure, paragliding is a great way to have fun. This full of adrenaline sport has a great one day class that covers all the basics for you, and at the end of the day you can have a flight with an instructor. Visit
PersonalFly
and feel free as a bird in Atibaia.
41. Gruta Rei do Mato (Sete Lagoas)
This natural monument can amaze anybody! It is open for public visitation every day from 6h to 16h and the tour takes up to 1 hour. Remember that when visiting this location you need to wear sneakers or boots, flip-flops and sandals are not allowed for your own protection.
42. Usina Itaipú (Foz do Iguaçú)
This huge engineering monument makes the tourist feel small. Its greatness and beauty makes Usina de Itaipú a must go tourist spot at Foz do Iguaçú. You can spend the whole day visiting the premises, for more information regarding every tour at Itaipú visit
Turismo Itaipú
. The location is open daily from 8h to 17h.
43. Rafting (Brotas)
Tourists that visit Brotas usually go looking for a great rafting experience, and always get what they were searching for. The experience lasts for 4 hours and it is advised that you wear sunscreen and bathing suits under your garment. An amazing company that can provide safe rafting service is
Território Selvagem Canoar
.
44. Swimming with Sea Turtles at Ilha Grande (Angra dos Reis)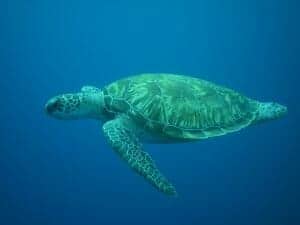 Imagine visiting a place that you can swim along with sea turtles. That place is called Ilha Grande, and is assuredly a paradisiac location to visit. The best place to stay while there is
Asalem
.
45. All-Inclusive Fun at the Resort (Cumbuco)
Looking for an all-inclusive resort so you have nothing to worry about, but to have fun? Going to Cumbuco you can find what you are looking for at
Vila Galé
. Sit back, relax and have fun at Cumbuco.
46. National Park Serra da Capivara (Milonga)
Created in 1979 this national park has an area of over 100.000 hectares. Hiking there is a great option. There are easy hiking tracks that would take you 20 minutes to finish, and the most difficult ones that can take up to 4 or 6 hours.
47. Praia Rio da Barra (Trancoso)
Want to choose between going to the beach or the river? No need, at Praia Rio da Barra you can have both, and that is what makes this place extra special! The natural beauty of this location will make you feel more connected to the nature than ever. Pack a bag with some snacks when going there, you will choose to stay at this beach for quite a while, for sure.
48. Guided Hike at Parque Ibirapuera (São Paulo)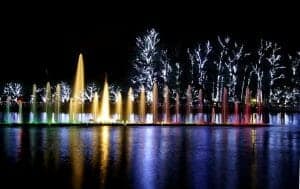 Oscar Niemeyer is, to this day, the most famous Brazilian architect, and this man is the one who envisioned Parque Ibirapuera. Is a great place to visit when in São Paulo, and taking the guided hike tour you will be able to see the best parts of it. The tour takes up to 2 hours and is a very light exercise to take.
49. Imperial Museum (Petrópolis)
This is a great attraction for those who love history, the museum is thematic and transports you to a different time. It is amusing and extremely beautiful. It is open for visitation from Tuesday to Sunday from 11h to 18h, and the tours take up to 2 hours. You can find more information at
Museu Imperial
.
50.Hiking and Climbing Pedra da Gávea (Rio de Janeiro)
Looking to have a great exercise along with a gorgeous view? Hiking at Pedra da Gávea can provide that.
Nattrip
is an amazing company that offers the service with all the safety you need. The tours start at 7h 30 mins and lasts for approximately 8 hours. You should bring along a snack, water and sunscreen, all packed in a backpack.
51.Manatee Sighting at Rio Tatuamunha (Porto de Pedras)
So you can see the manatees without putting them in danger there are two rules to be followed. No interaction with the manatees is allowed and you can't feed them. Other than that, all the fun is allowed. There are daily tours, and it lasts for about 1h30 mins.
52. Ecologic Ville Resort (Caldas Novas)
Caldas Novas is known for being the world's bigger hydrothermal spring, and enjoying all it has to offer at a great all-inclusive resort is priceless. Ecologic Ville has everything you are looking for to have amazing vacations. From hiking trails, to fitness centers and piano bar, this resort has it all.
53. Municipal Theater (Rio de Janeiro)
Since 1909 Theatro Municipal of Rio de Janeiro is one of the main entertainment venues from Brazil and Latin America. You can visit from Tuesday to Friday at 11h, 12h, 14h, 15h and 16h; and Saturdays and holidays at 11h, 12h and 13h. The tour takes approximately 1 hour, and is amazing. A great place to stay when visiting is
LSH Barra Hotel
.
54. Photo Safari (Pantanal)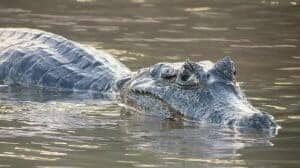 This tour happens in an open 4×4 vehicle made especially for the attraction. It lasts for about 2h30 mins and you can spot an enormous variety of animals, the alligator being the most wanted to see. It is advised the use of sunscreen, hats and boots. You can get more information at
Pousada Aguapé
that offers the tour and also accommodations for the tourists.
55. Helicopter Tour (São Paulo)
São Paulo is a huge city, and the best way to see most of it is by a helicopter tour.
Helimarte
can safely take you to see this amazing city. The tours can last from 30 minutes to 1 hour, it is up to you.
56. Praia Ponta Verde (Maceió)
A mix between a paradisiac beach and a modern city is what makes Ponta Verde a great place to visit. A beautiful hotel to stay is
Hotel Ponta Verde
, the location is great and the service even greater.
57. Train Ride (Bento Gonçalves)
Bento Gonçalves, located in the south of Brazil, is one of the places colonized by Italian immigrants, so during this train ride the guides, which are all dresses as Italian immigrants, explain all the culture and interesting history details of this especial location. The tour lasts for 2 hours with a lot of singing, dancing and wine drinking, you will have a memorable time.
58. Monte Roraima (Boa Vista)
To visit this location you must find a great company to provide the best experience, this company is called
Adventure Club
and offers a 9 days experience with a 7 day hiking/camping to Monte Roraima, with all the safety you need.
59. Oktoberfest (Blumenau)
The biggest German alike party in Brazil. If you are a fan of beer and great parties, don't let this one pass by. It happens every October in Blumenau. In 2017 the party will happen from October 4th to October 22nd. You can have more information at
Oktoberfest Blumenau
.
60. Mangal das Garças (Belém)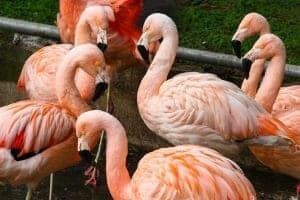 Feeling free in a safe environment, that is what this attraction offers. Mangal das Garças is an amazing experience that you cannot miss. The visitations happen from Tuesdays to Sundays, and you can spend the whole day at the park if you wish.
61. Adventure Park (Lages)
Adventure is this attraction first name. And as promised, it delivers. The biggest park with adventure attractions in Brazil is located in Lages, is opens daily, and go prepared to have fun the whole day.
62. Balloon Tour (São Pedro)
This is quite a unique way to see the location. The tour takes approximately 1hour and at the landing time the tourists have a picnic at the spot. More information at
AirBrasil Balonismo
.
63. Cascata do Caracol (Canela)
The waterfall fits perfectly with the nature around it, it seems like it was placed strategically at the location for you to see. You can be at this park for as long as you want, and enjoy for a long time what the place has to offer.
64. Ruínas de São Miguel (São Miguel das Missões)
This archeological site goes back to the 17th century and has great historical value. The tour can take up to 2 hours, and a nice place to stay is
Tenondé Park Hotel
.
65. Parque das Aves (Foz do Iguaçú)
This is a unique experience if you are amazed by animals. Parque das Aves welcome all kinds of tourists and you and your family will have an amazing time there. The tour takes about 2 hours but you can stay at the park as long as you wish. It is open daily from 7h30 mins to 17h. More information at
Parque das Aves
.
66. Zipline (Praia Grande)
All kinds of unique adventure sports are available at Praia Grande, and you can't miss this zipline ride if you want some adrenaline. The ride takes just a few minutes but you are welcome to enjoy it as may times as you want.
67. Historical Center (Paraty)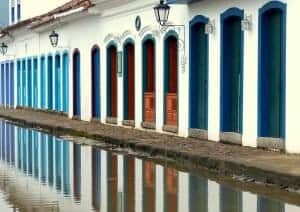 Paraty is an extremely charming city, is located almost at sea level and so it was built bearing in mind the flow of the tides, as a result many of the streets are flooded for about 15 cm when the tide is high. Taking the walking tour at the historical center will enable you to know everything about Paraty, the tour takes up to 2 hours and no reservation is necessary, you just go to the location and search for the guides with a red t-shirt.
68. Lago Negro (Gramado)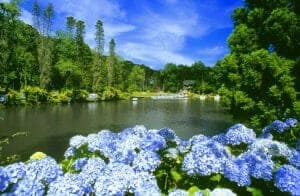 Lago Negro is an artificial lake in Gramado, it was planned to resemble Europe and to be an amazing looking location, and it is indeed. It is open 24 hours and has pedal boats, amazing restaurants and stores for you to enjoy.
69. Enjoy the Night (Florianópolis)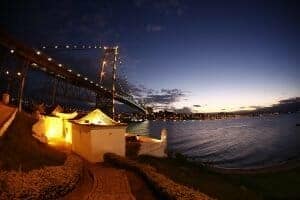 Florianópolis has great infrastructure and can provide you amazing beaches and a lively night life. Casa de Noca is a great place to go at night time, the location is the definition of multiculturalism, it plays samba, funk, rock and even jazz.. More information at
Casa de Noca
.
70. Serra do Roncador (Barra do Garças)
https://mapas.mt.gov.br/files/space/158/serra_roncador_1_-_edevilson_arneiro.jpg
In the middle of amazon rainforest is where this amazing place is located.
Roncador Expedições
offers tours that can fit anyone's needs, from 1 to 6 days, this is the company to trust when in Serra do Roncador.
71. Baía dos Golfinhos (Praia da Pipa)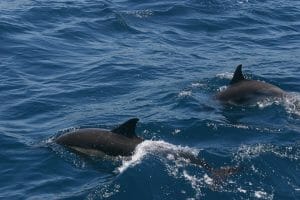 Want to have a safe, fun and beautiful boat ride and see some dolphins? The only place you can have all that is at Baía dos Golfinhos, and the company
Aventureiro Pipa
provides this great service. The tour is available every Tuesday, Thursday and Saturday and it takes up to 5 hours, it is impossible not to fall in love with it.
72. Beto Carrero World (Penha)
The biggest amusement park in Latin America had to be part of this list. It has fun for all the ages, rides and shows that are just amazing. Everyone that goes there, wish to return. More information at
Beto Carrero
.
73. Buraco das Araras (Bonito)
At Buraco das Araras you will find and easy hike of 970 meters and a tour that lasts for about 1 hour. The best part of this attraction is that you can usually see the macaws flying around there.
Buraco das Araras
.
74. Praia Grande de Salvaterra (Ilha de Marajó)
Ilha do Marajó is the largest fluvial-maritime archipelago on the planet, so it is obviously a must go location. The best way to enjoy it all is to stay in Salvaterra Beach at
Pousada dos Guarás
.
75. Mirante Eco 360° (Bombinhas)
This location is amazing, it has a museum, a hiking trek that takes about 20 minutes and a panoramic view that takes your breath away, and after that is done, going to the beach is a great option. A nice place to stay is
Bombinhas Tourist Hotel
.
76. National Park Itatiaia (Itatiaia)
This magical location have waterfalls, hiking and a real adventure experience to offer. Parque do Itatiaia has attractions that would suit families with kids and also experienced adventurers. Is somewhere you can feel closer to nature and anyone would love to visit. It is open to the public from 8h to 17h, and you can stay at the park for as long as you wish.
77. Gruta do Maquiné (Cordisburgo)
Could you believe a cave could be so beautiful? This attraction was discovered in 1825 and is known to be the cradle of Brazilian paleontology. It has seven salons with amazing architectural forms designed by the power of water. The attraction opens daily from 9h to 17h. When visiting stay at
Maquiné Park Hotel
.
78. Historical Center (Ouro Preto)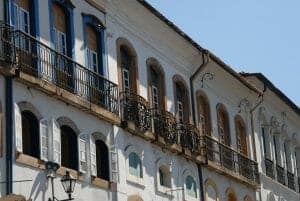 Ouro Preto is known for its colonial architecture, and it is an amazing place to visit, with a lot of culture and history to learn. A great idea is to stay several days at the city, so you can know it all.
Intravel
has a great 5 day tour at the location, which also contemplates a few adjacent cities. You will have a lot of fun.
79. Interact With Red Porpoises (Manaus)
A great thing to do when in Manaus is to go on a tour that provides the opportunity to interact with red porpoises and visit an indigenous tribe. This tour happens every day, at 9h and lasts for about 6 hours.
Amazing Tour Agency
offers this service with all the safety that is needed.
80. Escadaria do Selaron (Rio de Janeiro)
This architectural master piece was designed by the Chilean artist Jorge Selaron, which resided in Rio for a long time. Selaron said that this was a tribute to Brazilian people. The staircase is covered in over two thousand tiles collected from more than 60 countries. The location is open to the public 24h a day, every day.
81. Serra do Cipó (Santana do Riacho)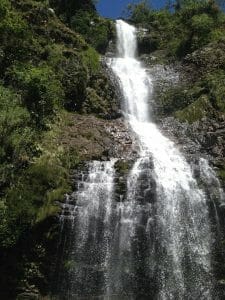 These waterfalls will make you believe that you are in a fairytale. At Serra do Cipó all kinds of Eco tours are available at your fingertips. When going there, plan to stay a couple days, so you can experience everything the place has to offer. A cozy place to stay is
Rancho Cipó
.
82. Rio Branco Palace (Salvador)
When Bahia was the capital of Brazil, this location was the center of the government. It is an amazing architectural location, and a must see tourist spot. It is open for visitation from 8h to 17, the tour takes about 1 hour, and a great place to stay while in Salvador is Casa do Amarelindo.
83. Festa da Colônia (Gramado)
This is a party that celebrates the Italian immigrants, which made this place what it is today. Is a party full of colors and flavors. In 2017 the event will take place from April 27 to May 14. More information at
27 Festa da Colônia
.
84. Serra da Canastra (São Roque de Minas)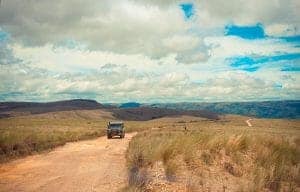 Created in 1972 this location has over 2000,000 hectares, it is a place that you can hike, bathe in the river, see multiple waterfalls and watch the local animals at their natural habitat. A nice place to stay when visiting is
Ecopousada Beira de Mato
.
85. MASP (São Paulo)
This museum is one of the most important cultural institutions in Brazil, it has many different kinds of exhibits and the architectural aspects of the building are astonishing. It is open for public visitation from Tuesdays to Sundays starting at 10h to 18h. More information at
Museu de Arte de São Paulo Assis Chateaubriand
.
86. Ópera de Arame (Curitiba)
This location is a famous postcard, and everyone going to Curitiba must visit the opera. It is a theater venue and its structure is made of steel with a see-through ceiling and walls, it resembles the fragileness of something made out of wires. It is open from Tuesdays to Sundays from 8h to 22h, the tour takes about one hour.
87. Arcos da Lapa (Rio de Janeiro)
This monument is located at Lapa, the most bohemian neighborhood in Rio de Janeiro. It is open to visitation 24h and while there going to a local street bar and drinking a traditional Brazilian Caipirinha is a great idea.
88. Vale dos Vinhedos (Bento Gonçalves)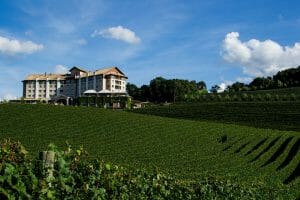 If wine is one of your favorite beverages this tours has everything to make your vacations special. South of Brazil has a great number of Italian immigrants, and when they came to this piece of land, they did what they knew best, they made wine. To this day this location is known to have amazing wineries, and is an awesome place to be. A great winery to visit is
Casa Valduga
you can schedule a tour with them that lasts for about 4 hours, or even stay at their hotel.
89. Carnaval de Olinda (Olinda)
The Olinda Carnival is a party full of color, music dancing and fun. If you have energy to spend, there is where you should be going. It happens in February during the same time as Carnival in Rio. More information at
Carnaval de Olinda
.
90. National Congress (Brasilia)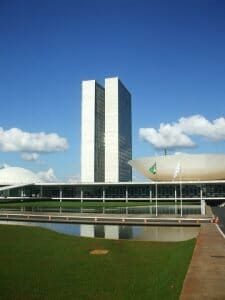 Brasília is a city that was entirely planned, by the famous Brazilian architect Oscar Niemeyer. The national congress can express the beauty of the city by this amazing architectural monument.
91. Alter do Chão (Santarém)
Selected as one of the most beautiful beaches in Brazil, pictures can't even show how amazing this place is. When getting there, you won't believe your eyes. A great place to stay is
Pousada Chalé das Praias
.
92. Santa Tereza Train (Rio de Janeiro)
Santa Tereza is one of the most charming neighborhoods in Rio, and the best way to enjoy it is at the train ride. The tours leave every hour and take approximately 40 minutes, it is available from Monday to Friday at 6h30 mins until 16h15 mins and Saturdays from 10h to 18h.
93. Catedral de Pedra (Canela)
Located in the south of Brazil, this place can amaze anyone by its grandiose beauty. The cathedral was built in a gothic architectural style, has over 56 meters of high and you can visit at any time and be there for as long as you want.
94. Cultural Center Banco do Brasil CCBB (Rio de Janeiro)
A theater, cinema and art gallery is what you will find in this building. From Wednesdays to Mondays, the cultural center is open for you to visit from 9h to 21h. More information at
Cultura Banco do Brasil
.
95. Encontro das Águas (Manaus)
On this tour you will be able to experience an amazing natural phenomenon, is when the river Rio Negro meets the river Solimões, providing and show for tourists to see. The tour happens from 9h to 16h 30 mins. A great company that provides this tour service is Amazon Tours Brasil.
96. Tree Climbing (Tibaú do Sul)
What a better way to get in touch with nature than trying the tree climbing? If you wish to have this experience Tibaú do Sul should be one of the first places to visit. Pipa Aventura is a great company that provides you all the safety needed to do this activity. More information at Pipa Aventura.
97. Lacerda Elevator (Salvador)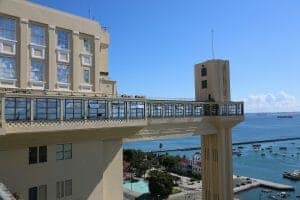 This is known to be the world's first urban elevator, it was inaugurated in 1873 and has 63 meters of high. The tour takes about one hour and is open every day from 7h to 23h.
98. Serra do Rio do Rastro (Lauro Muller)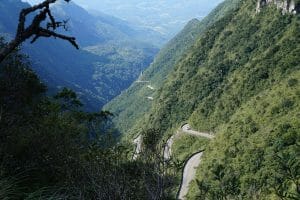 With many waterfalls and native forest, this is one of the most visited places within the state of Santa Catarina. Many motorcycle riders choose to drive in the roads of Serra do Rio do Rastro, they say the road is amusing, fun and extremely beautiful.
99. Cachaça Museum (Maranguape)
Cachaça is a traditional alcoholic beverage, used to make caipirinhas. It is so important that it has a museum dedicated to it. The museum is open from Tuesdays to Sundays from 9h to 17h, and the tour takes up to 1 hour to be completed.
100. Dinosaur Valley (Sosa)
Are you interested in thin prehistoric predators? If so, you should visit this location, which is one of the most important paleontological sites in the world.
Reno Turismo
offers the tour for this location, and it lasts for two days.
In this article we gave you a hundred ideas of where you should go when visiting Brazil, now it is up to you to decide where you will go first, and book your trip. Enjoy everything Brazil has to offer!
Full article: https://www.jenreviews.com/best-things-to-do-in-brazil/